Vernon's Best Auto Repair and Maintenance Service

Providing all auto repair and maintenance services.
OBC Automotive - Car Repair & Maintenance Service - Vernon BC
Convenience!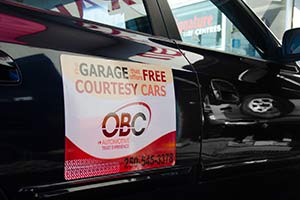 Car maintenance and repairs should not be an "inconvenience". OBC Automotive offers the following conveniences:
Free Courtesy Car*
Can't be without a vehicle? We offer the convenience of a FREE courtesy car when you come in for a major car service or repair. Remember to reserve a car when you book the appointment.
Waiver required to transfer your collision insurance to the courtesy car. Fuel not included, $5 surcharge will apply for un-replenished tanks.
Email Reminders
Do you have a busy schedule? We provide friendly email reminders of appointments, factory-recommended maintenance, as well as deferred work reminders.   An appointment email reminder makes sure that your vehicle's maintenance is a priority and that you never miss  your scheduled appointment
Read more...
Auto Maintenance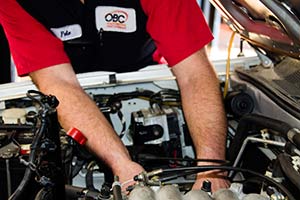 Vehicle Condition Report

Our Vehicle Condition inspection checklist includes photos and animations that allow you to "See For Yourself"!
Read more...
Proactive Maintenance
"An ounce of prevention is worth a pound of cure."
Regular car maintenance service will:
✔ Reveal the early signs of safety issues;
✔ Provide an opportunity to repair your car before any serious breakdown.
✔ Keep your car running in perfect order.
Read more...
Factory Maintenance
We have the state-of-the-art technology. Six specialized fluid exchange and flush machines perform all factory recommended maintenance for your vehicle using Terra Clean.
Read more...
Trust Experience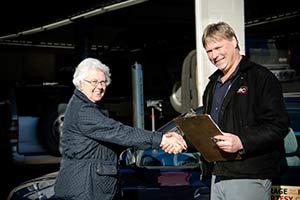 Warranty
OBC Automotive stands behind our work with our Nation-Wide Warranty.
Read more...
About us
Want to know more about us?
Read more...
Mission Statement
We are committed to reduce stress, costly breakdowns and save
our customers time & money.
Read more...
Testimonials
Satisfied customers let us know how we have helped them, whether in their car repairs, car maintenance, or any auto repairs they need, even in our service to community events that we participated in. Let them tell you too!
Read more...
Customer Service Award
OBC's Service Manager, Steve Cooper, accepts the Greater Vernon Chamber 2017 Customer Service Business Excellence Award of the Year for OBC Automotive Ltd.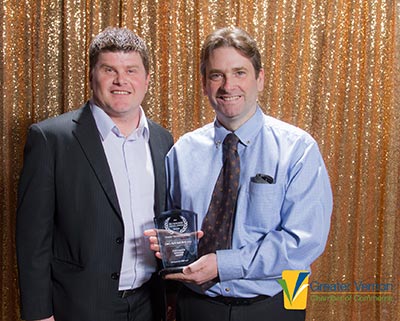 Services Provided by OBC Automotive
Factory Approved Maintenance.
Trained and Certified Mechanics
Auto Repair for all makes and models.
Auto maintenance service.
Brake Repair.
Brake Flush Service
Oil Change.
ABS Repair and Diagnostics.
New Tires, Used Tires.
Tire Repair, Tire Mounting, Tire Rotation and Tire Balance.
Muffler repair, new mufflers.
Transmission Flush Service.
Transmission repair.
Power Steering Flush Service.
Power Steering repair.
Car Air Conditioning Repair and Maintenance
Car Diesel Repairs, Truck Diesel Repairs.
Vehicle Inspections.
Towing.
Vehicle Condition Reports
Many car repair services and more...
We are literally a one-stop auto repair and maintenance shop.
We keep up with the constantly-evolving vehicle technology with the latest tools and equipment.  We have served Vernon, BC since 1995