OBC Automotive Mission
Our mission is to provide you with quality service by trained technicians at a fair price.
We have the latest scan tools, six fluid exchange & flush machines, a 3D alignment machine, and a tire machine to be able to provide the following services and car repairs to all makes and models of cars and light trucks.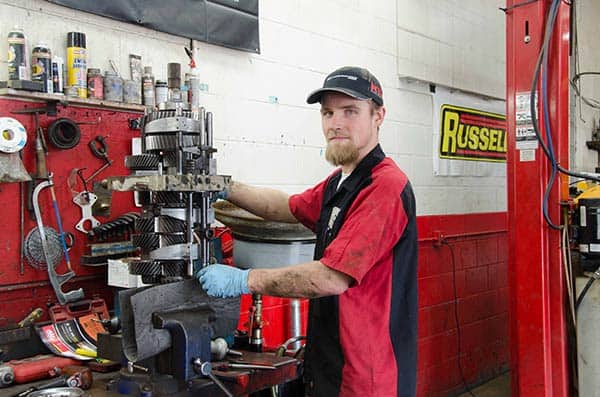 Oil Changes and Seasonal Maintenance
Factory-Approved Vehicle Maintenance
Check Engine Light Diagnostics
ABS Diagnostics
3D Wheel Alignments
Wiring and Hitches
Shocks and Struts
Mufflers
Brakes and Machine Rotors
Air Conditioning and Heating
Tire Rotation, Balancing and Tire Repairs
Pre-Purchase Vehicle Inspection
Out-of-Province Vehicle Inspection
Tows by a Technician
The Unipro Difference
We are a UNI-PRO garage. No matter where you are in Canada, the UNI-PRO banner can meet your car repair needs and offer you an efficient and professional service, focused on quality and customer satisfaction. The Uni-Pro banner allows independent garages (like ourselves) to be identified with an established Canada-Wide recognized brand and warranty program.
Car repair shops under UNIPRO are committed to:
Give you a free visual inspection, cost estimate and preventative maintenance advice.
Make necessary car repairs at your request.
Deliver on time and at a fair price a quality car repair job satisfying the industry standards.
Inform you before making any car repairs not included in the estimate.
Install national brand name parts.
Give you a national warranty and honour it.
Return to you, upon request, all parts which have been replaced.
Ensure you of their constant integrity

"Drive with peace of mind, you're covered"