Drive With Peace Of Mind - You Are Covered

Uni-Pro Assistance Plus Warranty *
OBC Automotive is an authorized Uni-Pro Repair Shop.  Under the Uni-Pro Banner we are able to offer the Nation-Wide Assistance Plus Warranty. Enjoy peace of mind with our free parts and labour warranty (12-Month or 20,000 km; whichever comes first *). If you are currently in a situation that requires the use of this warranty, dial 1-855-276-9307 to speak with a representative who will walk you through the steps.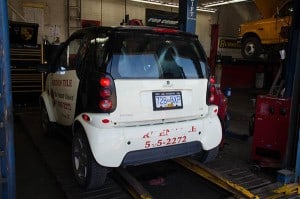 Covered warranty services and repairs are:
Air conditioning, heating and climate control systems
Engine cooling systems
Engine performance or drivability services and repair
Emission control systems
Fuel systems
Electronic engine management system and other on-board computer systems, cruise control systems
Brakes systems
Starting and charging systems
Electrical systems
Exhaust systems
Ignition systems
Steering/suspension systems, wheel bearings, CV joints, half-shafts and driveshafts
Other minor repairs
Out-of-Town and need to make a warranty call? - Call 1-855-276-9307.
In case of a car failure occurring too far away from the Uni-Pro garage where the repair was performed, you may be entitled to certain extra benefits with this warranty! ~ Call 1-855-276-9307 and you will be referred to one of 5,000 participating Uni-Pro shops.
If a towing service is needed, your warranty will cover the towing costs for up to $75, depending on the situation.
Need Roadside Assistance? - Call 1-855-276-9307.
Any work performed at OBC Automotive in the past six months automatically qualifies you for a rebate on up to 2 breakdown services (up to a value of $75 per service), including: • Towing • Lock-Out Service • Battery Boost • Fuel Delivery • Flat Tire change.
*Certain conditions apply. Please talk to your Uni-Pro Service Manager to find out more about the Assistance Plus warranty.