How does an appointment email reminder format work?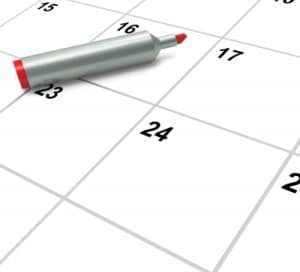 Book an appointment tailored to your time schedule. You will receive two timely email reminders of your booked appointment. If you are booked for a major service or repair you are welcome to reserve a free courtesy vehicle so that you are free to carry on with the rest of your plans for your day


.

We complete a complimentary vehicle maintenance and safety inspection.


.

We call you, and advise you of any severe safety issues. We recommend any outstanding manufacturer's recommended and/or advised auto services. We give you exact prices. Any work that is not urgent, or declined, is placed in "deferred work" and is stored with the "history" of your vehicle.


.

We go ahead and perform only the car maintenance and/or car repairs that you have authorized us to complete.


.

That's it!  At pickup time, we ask if you would like to reserve a future appointment. All dates and times will be emailed to you. If you cannot make it to your scheduled appointment, we appreciate a quick phone call.  You can reschedule at any time!
Congratulations, you have just extended the life of your vehicle.